OUR PROGRAMS
KANGAROO CLUB
(Ages 1–2)
This parent-child participation group meets once a week to strengthen the bonds between parents and their 1 and 2 year-olds, making memories in a fun and learning environment.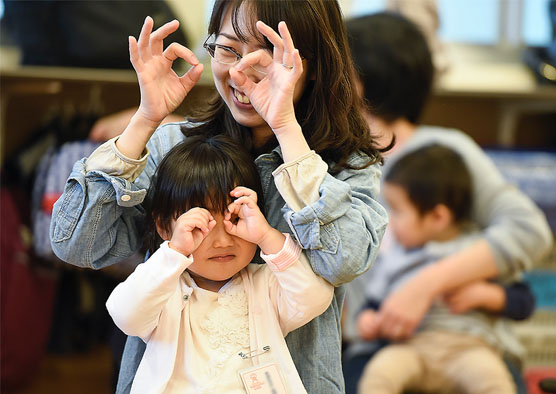 KINDERGARTEN
(Ages 3 – 5)
MeySen Kindergarten offers a unique program for children 3 - 5 years old. Students create a special bond with each other and with their teachers during these important developmental years.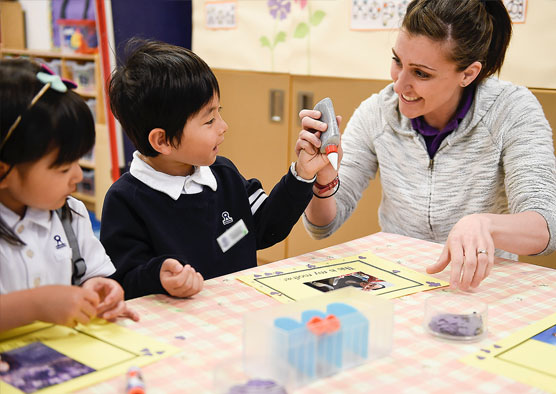 FRIENDS CLUB (1ST – 6TH Grade)
After graduating from our MeySen kindergarten, students enroll in the after-school program, Friends Club, which continues their English learning for grades 1-6. These students attend classes three times a week. Students form new friendships with other students and bonds with their English teacher through classes, special programs, trips, and activities that also provide them opportunities to speak in English.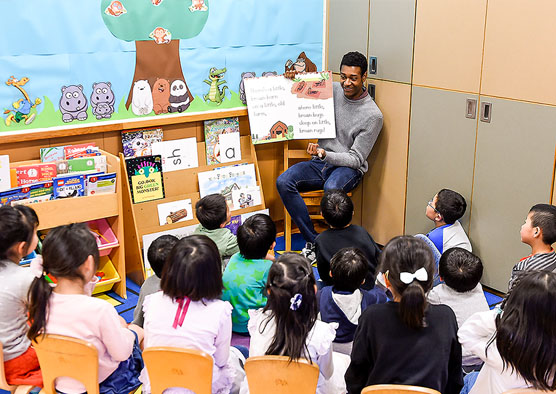 PREMIER SCHOOL (K4 – 6TH Grade)
Premier School is the highest-level academic program MeySen offers. This course of study is designed to bring our native Japanese students to full bilingual ability in English.
Starting with two years of kindergarten and continuing for six years of after-school study through 6th grade, this program offers a concentrated English education. A parental commitment for the student to participate for the entire eight years of the program is required before the student can be enrolled in Premier School Kindergarten.